This is where you can inform you family, friends or clients of what's new on your site. You could also use this space to place a graphic.

© Copyright 2002
Your Company
All rights Reserved



This is what we offer!
This is what we do!
...and this is how!




This template allows you to:

Download a prebuilt site to your computer.
Add and delete pages with ease - all from one .dwt file.
Customize page content and layout.
Publish your completed site to your host.

Instructions

Adding new pages
Firstly, define a new site in Dreamweaver for the template.
Go to File -> New From Template, and select the Main Template.
The body section has been defined as an editable region. You can make changes here for your new page.
To make "site wide" changes, simply open the Templates/Main.dwt template, and make your changes there for the headers, footers and navigation.
On saving the template, you will be given the option to update all pages in your site with the changes.

Customization

You can probably make all the changes you need to this template yourself but if you require any custom work or professional help, please contact Andy at andy@thetemplatestore.com and he'll send you a quote for the work you require.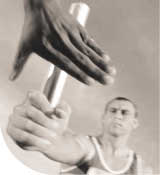 Your Company
Your Address
Your Phone
This is where you could highlight a particular part of your site, maybe a product or service, maybe something to keep your visitors coming back to the site